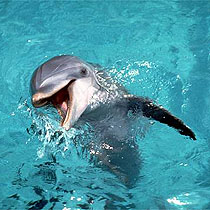 Every year my husband and I watch the "Oscars," the Academy of Motion Picture Arts & Sciences award ceremony that honors everyone involved with the best films, actors, directors, and all who create them. It's like our Superbowl. Don't make fun of us; we just really like movies.
We haven't seen as many of the movies as we'd like, and every year, we inevitably say, "Gee, we should really watch more documentaries! That looks like a great way to have your heart ripped out!"
http://www.oscars.org/awards/academyawards/82/nominees.html
So, this year, watching the film clips of the category Documentary (Feature) the nominees were:
"Burma VJ" Anders Østergaard and Lise Lense-Møller
"The Cove"Louie Psihoyos and Fisher Stevens
"Food, Inc." Robert Kenner and Elise Pearlstein
"The Most Dangerous Man in America: Daniel Ellsberg and the Pentagon Papers" Judith Ehrlich and Rick Goldsmith
"Which Way Home" Rebecca Cammisa
Two piqued our interest – "Which Way Home" and "Burma VJ" especially. "Which Way Home" is about Mexican immigrant children who have been separated from their parents and must go on a quest to reunite with their moms and dads. Note the word CHILDREN. "Burma VJ" is about the political unrest in Burma, and that is superlatively the greatest understatement I have ever typed. Others looked interesting and important, of course: "The Cove" is about dolphin slaughter in Japan.
The dolphins won.
The dolphins?!?! Not the orphaned children? Not the man who risked his life to tell an important story? Not the whistle-blowers who are bringing vital information about food to the world? DOLPHINS?!
Now, before you start pouring red paint (or worse) on my fake fur, I am not against animals. I believe that the day that animals are treated as humanely and equitably as humans will be a day of rejoicing, celebration, evolutionary progress, and peace on earth, lion and the lamb, the yin and the yang.
Perhaps this is that "safe bet." It's safe to promote the safety of dolphins, intelligent water mammals we have personified into creatures far superior to humans (which may be true) who can't speak for themselves (true only in terms of we can't understand them, but they do communicate) and if we decrease the amount of species-ismwe ourselves will raise our collective nobility to the same circle as our cetaceous friends.
Note to students: The reason how dolphins can be drowned is because they are not fish; they are mammals and breath oxygen, and share other mammalian traits.
Note to the Oscars: I'm too busy building background knowledge, explaining the difference between a fish and a dolphin during a teachable moment.
Note to the documentarians: Congratulations. But next time I want the kids to win.